(1) A Webinar NoteSheet
(2) Recorded Webinar that has nearly 2 hours of impactful and ready-to-use information

(3) Learn about which non-conventional funding sources that specifically finance one or more of the following project types: Mixed-Use, MultiFamily, Retail, Hotel, Industrial/Warehouse, Office, Build-to-Suit, Clean Energy, and more

(4) Hear from 2 Guest Panelists: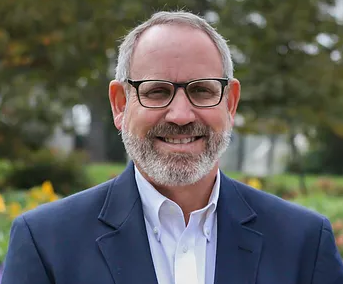 MICHAEL KLEIN,Chief Executive Officer
Freedom Financial Funds
Michael has over 35 years of experience in finance and company operations. He has successfully started and operated three companies, several divisions for his employers and has originated, approved or worked out billions of dollars in loans to both corporate and real estate clients. Michael started his career at Union Bank in Los Angeles, where he completed the Management and Credit training program. He has worked for money center, regional and community banks, including Chase Manhattan Bank, Union Bank, Wachovia Bank and China Trust Bank. Most recently, he co-founded and served as the Chief Operating Officer of Partners Capital Solutions, Inc. (PCS) where he oversaw the company's formation and growth for seven years. During his tenure at PCS the company originated over $920 Million dollars in loans and returned an average yield to investors of over 9.6% while suffering zero losses. As the CEO of Freedom Financial Funds, LLC, Michael and his team have raised and invested over $50 Million since the firm was started 18 months ago. Michael serves the community as a member of the Board of Directors of Homes 4 Families, a not for profit that helps veterans attain home ownership in Enriched Neighborhoods that provide comprehensive services that help veterans attain and maintain self-sufficiency. Michael also served his community for eight years as the Chair of the Citizens Advisory Committee that was instrumental in creating the Warner Center 2035 Specific Plan for the City of Los Angeles. Michael was on the Executive Committee of the Board of Directors for the Building Industry Association of Los Angeles/Ventura and volunteered as a Mentor at the Marshall School of Business at the University of California. Michael has a BS in Finance from California State University at Northridge and a MBA from the University of Southern California.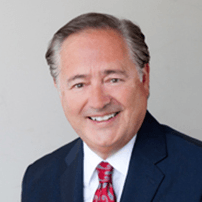 ROBERT K. WHYTE, Principal / Founder
Whyte & Co
Robert is an EB5 Broker-Dealer who has been involved in transactions of over $1.3 billion dollars in projects and is the author of "Secret Government Approved Funding" .Robert is an entrepreneur's investment banker. Having been an investment banker for more than 25 years before starting his own company, funded by EB-5. As the leader at Whyte & Co., he oversees the firm's professionals and all work related to EB-5.

In 2002, Robert founded the Los Angeles office of Morgan Joseph & Co. as Managing Partner, specializing in SPAC's, PIPE's, high yield debt, institutional private equity and IPO's. His transactions ranged in size from $50 to $300 million.
Robert was also one of the founding partners of the Home Shopping Network and in 1986, led the company as its CEO through its Initial Public Offering on the Toronto Stock Exchange and its US affiliate on the American Stock Exchange.
Robert understands the EB-5 program; he went through the immigration process himself, coming from Canada over twenty-five years ago with a "O" visa specializing in investment banking. In addition, he is a partner in one of the few successfully approved $1 million Direct EB-5 projects in America.
BENEFITS: (State-of-the-Art Online Learning Environment)

(1) Easy Access (24/7, 365 days) to this recorded Webinar on any device that you own (Laptops, Desktops, Smart Phones & Tablets)
(2) Lifetime Access to the Recorded Webinar
(3) 5 Downloadable Materials, including a List of Non-Conventional Lenders with Contact Names, Phone Numbers, Email Addresses, Websites, Loan Amounts available, Loan Terms, Interest Rates